Piazza Pretoria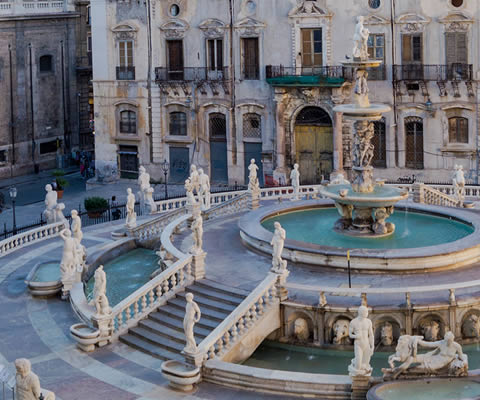 The most famous fountain in Palermo, symbol of the centrality of the senatorial power, enhances the pagan-mythological dimension of the statues affixed around it, differentiating itself from ecclesiastical and viceregal power.
Based on a succession of coaxial ovals, the square tends to a circular shape without never reaching it.
The Genio of Palermo stands out in the center with a cornucopia all in the splendid gate that surrounds the fountain created by Giovan Battista Basile.
Among the statues we find: Mercury, Venus, Apollo, Diana, Adonis, Hercules, Bacchus and Orpheus.